Cosplay
The words Cos(tume) and play perfectly describe one of the most interesting expressions of fandom. Dressing up as your favorite character and playing it, at least for a while, is fun for kids and adults alike.
For some, cosplay grows into a lifelong serious passion and semi-professional or professional achievements, success in competitions, while others enjoy even just hinted or humorous costumes, crossovers and parodies.
Cosplayers are amazing creators - they sew, paint, master modeling techniques, print on 3D printers, are makeup artists... We can admire their work at cons.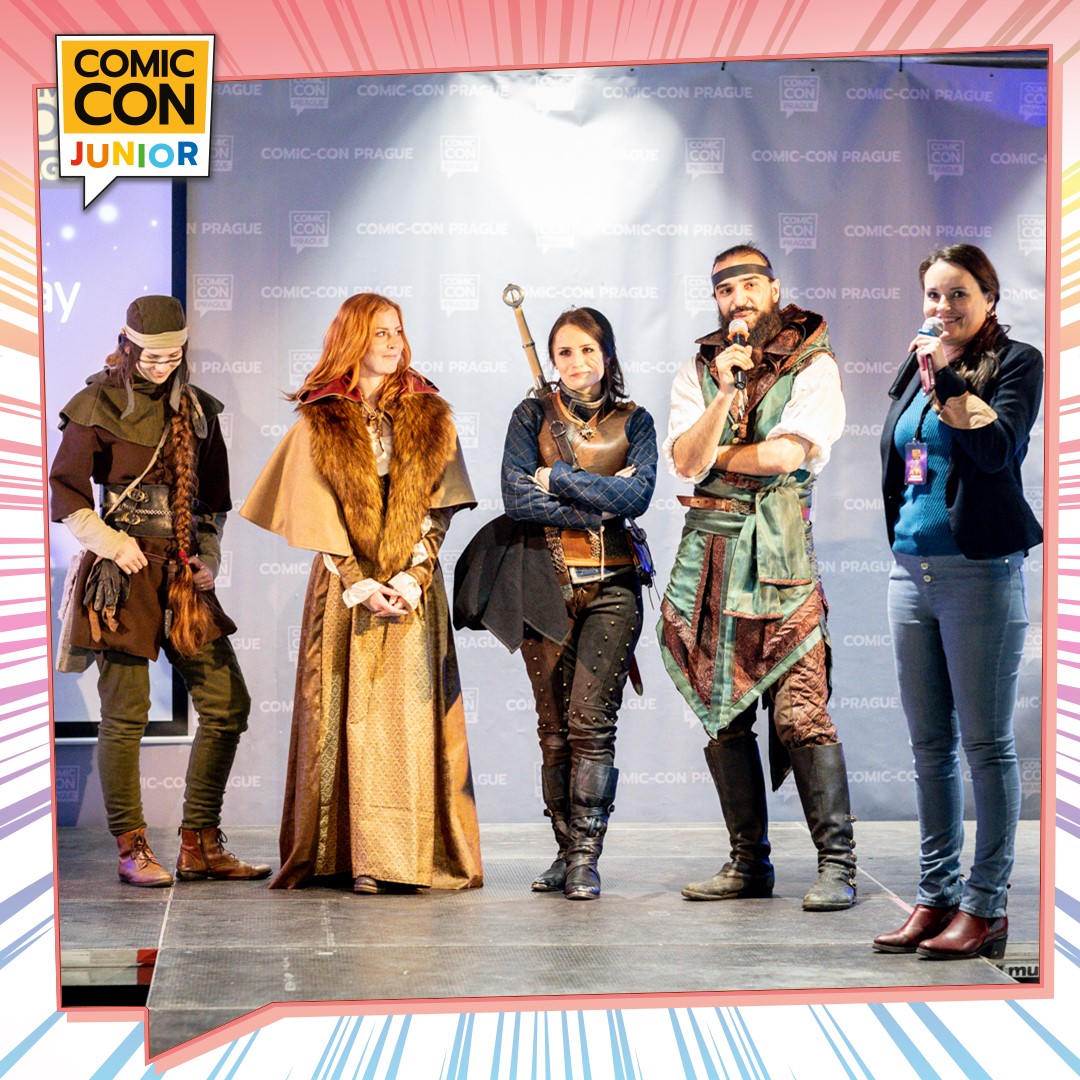 Cosplay Stage
The Cosplay Stage hosts themed groups of cosplayers in the program. It will also be part of CC Junior in Brno.
Mass Photo
The cosplayers' group photos make your eyes glaze over. There will be a group photo shoot both days at CCJ.
Special Costumes
Predators, aliens, Warcraft characters, and other special costumes attract a lot of attention at cons.
Comic-Con Junior is a great opportunity to take in the sight of lots of costumes, but also a chance to come in your own costume. You'll get inspiration from movies, TV shows, anime, comics, games and of course the internet will help you...