Video Game Program
Video games are a relatively young but very strong part of pop culture. That's why they can't be absent at cons. Comic-Con Junior offers a great video game show with many partners presenting new innovations in technology and games.
Free play, contests and tournaments for prizes, celebrity shows and other programming dedicated to video games await you in the video game room in the large hall on the ground floor of Convention Hall E. You will find the GameLine lecture programme on video games on the 2nd floor in Hall S2.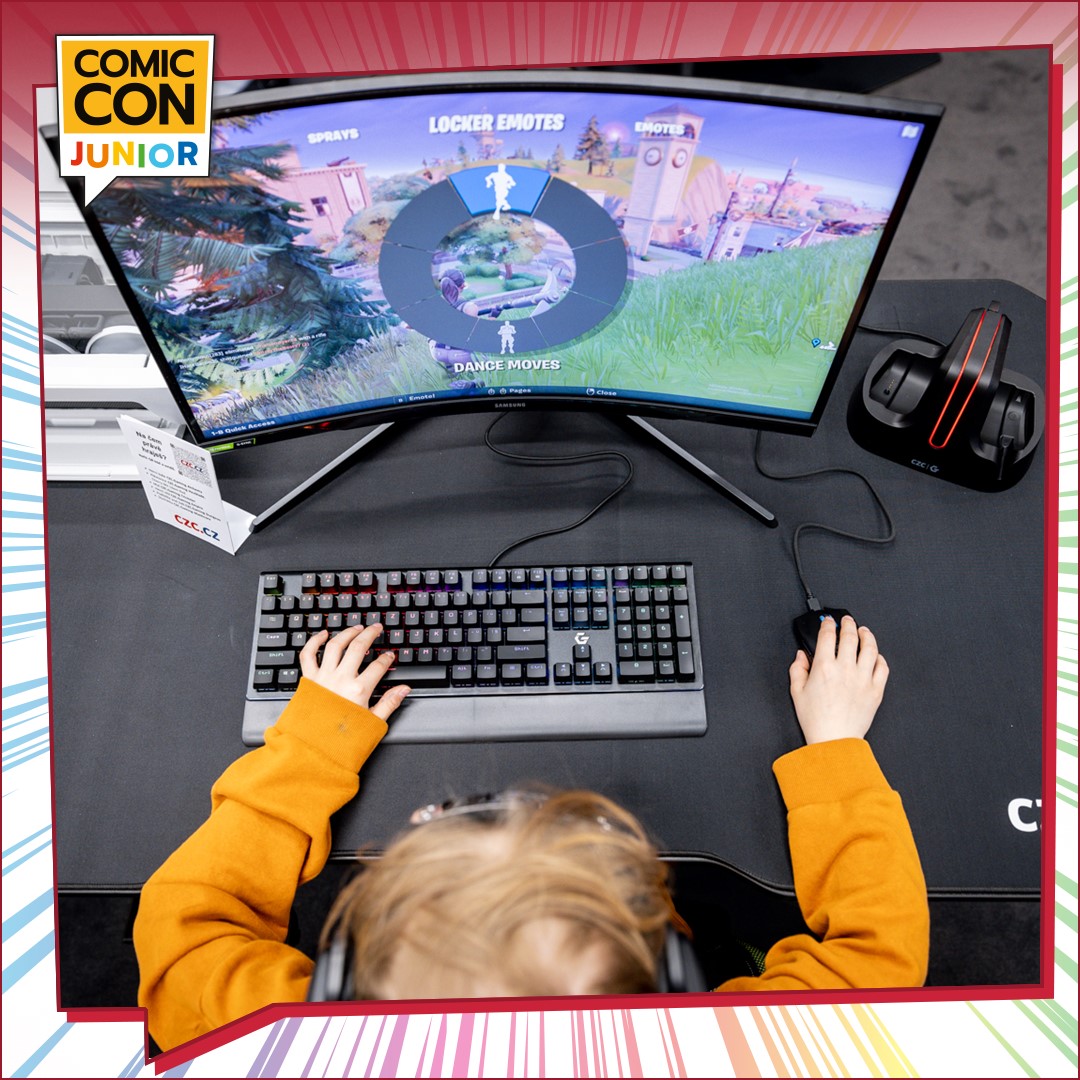 Computer Games
Supercharged computer gaming in video game partners with tournaments for prizes and free play.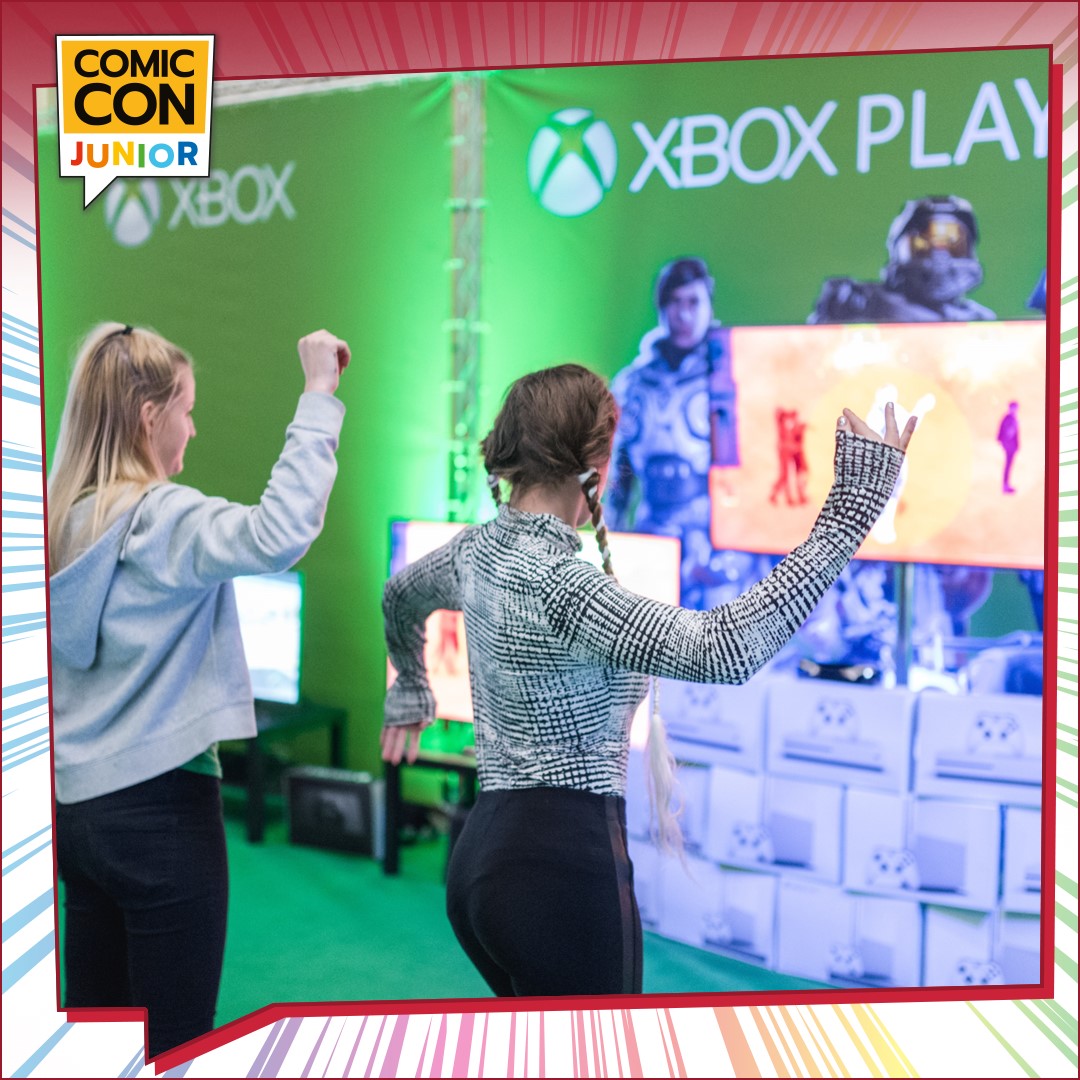 Console Games
Switch, Xbox and PlayStation video game consoles provide sports, fighting, war and dance games.
Video Game Stage
Tournament finals, youtuber shows, prize competitions, etc. take place on the video game stage in the video game room.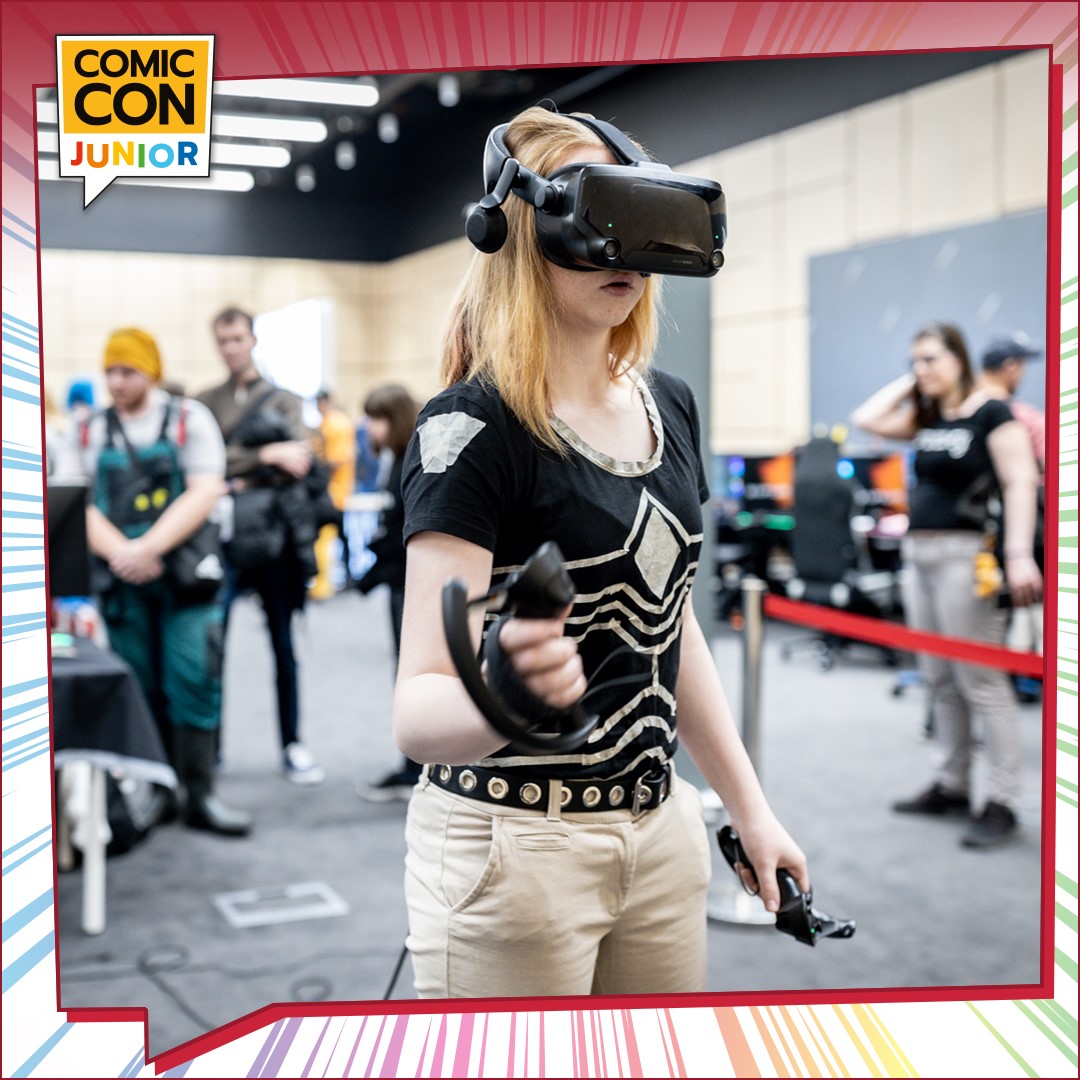 Virtual Reality
Virtual reality will bring you a new kind of gaming experience at several Comic-Con Junior stations.